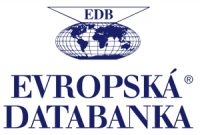 "With company AMAX s.r.o. we are working together to create an external business team that provides us with the direct sales of selected products to new customers and successfully complements our own business network."
Ing. Josef Šigut – Director
Evropská databanka a.s.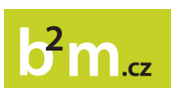 "We have very positive experience with the firm AMAX s.r.o. They have been securing telephone sales for us for several years and across several projects. We appreciate their professionalism and the experience of the company management and the commercial abilities of the sales force. We esteem AMAX s.r.o. as a professional partner in the field of telemarketing and we believe that our cooperation will continue to develop successfully in the future."
Otto Kočí – Director
B2M.CZ, s.r.o.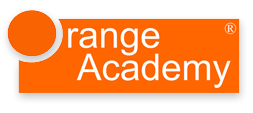 "The decision to cooperate with the company Amax, s.r.o. was one of the best that we have ever taken. Their employees have contributed to a great extent to the development of our firm and the search for new business opportunities. Thanks to their professionalism we have started to work in dozens of firms."
Tomáš Adamkovič,
Orange Academy Express s.r.o

"Congratulations on the anniversary of your founding. In 10 years of cooperation I have gradually verified nearly all of your services to the benefit of several of our subsidiaries. Projects have ended with excellent results. So I have no doubts about the next ten years and I wish you a lot of success."
Ing. Petr Toman,
EPIC Holding, a.s.

"The services of the Amax company are the best calling card of the helpful, willing and professional approach of people who make every effort to seek out new possibilities and solutions that are made-to-measure for the client."
Marcela Kolářová, PR manager,
DELTA Projektconsult

"Amax has long been helping us to develop our portfolio of products for small and medium-sized businesses. We wish Amax to a number of satisfied customers even in the years to come."
Jan Artner, Sales manager,
HBI-WLW

"Thanks to cooperation with the Amax company we have gained an interesting number of contacts with potential customers. We are very satisfied with the professionalism and helpful approach of the employees who have shared in our projects. We wish them a lot of success in coming years."
Petr Kotásek,
Simacek Facility CZ, spol. s r.o.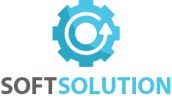 "We have been cooperating for a long time with Amax s.r.o. in the area of negotiating meetings for our business people. We are very satisfied with the professional approach of the Amax company."
Ing. Jan Vodák,
Softsolution s.r.o.

TOS Kuřim – OS, a.s. – Manufacturer of precision machine tools
Vendula Švajková – head of marketing

Janssen-Cilag s.r.o. – Worldwide producer of medicines
MVDr. Ivo Vinkler – Marketing Manager

ISAN Radiátory – Manufacturer of radiators
Jiří Tejral – Commercial technical manager

Zájezdy.cz – Travel agency
Igor Uherčík – Director

Vacon Finland – Manufacturer of electrical equipment
Pekka Kaukinen – Director

PrintPoint s.r.o. – Complete range of printed materials
Martin Kovář – Representative, CEO

Revita G – Construction company
Petr Toman – Member of the board of directors

SCIA CZ – Software company
Dagmar Králová – Commercial assistant

PRAŽSKÝ KLUB TOUR OPERATOR s.r.o. – Travel agency specialising in company clients
PhDr. Martin Eger – Representative

Teva Pharmaceuticals CR – Pharmaceutical company

Mgr. Marek Skála – Investment specialist and private banker

LogicaCMG – Supplier of IT solutions, consultants and systems integrators
Jaromír Holub – Marketing Executive, CEE

Linea Recta International – Advertising agency
Tomáš Bača – Director

Monster Worldwide CZ, s.r.o. – Company operating online
Petr Kubačka – Sales Director

ITTechnik, s. r. o. – Administrators of computer networks
Petra Bambasová – Commercial manager

GTS Czech s.r.o. – National telecommunications operator
Jiří Žárský – Regional manager – South Moravia

FPO s.r.o. – Computer systems (IT solutions in the area of hardware and software equipment)
Ing. Jan Němčanský – Manager of business

Copytechnik servis KT s.r.o. – Sales and service of Canon copying and printing technology
Marek Látal – Commercial director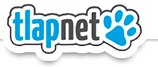 Tlapnet s.r.o. – Leading telecommunications company
Jan Gregor – Executive director

CRIF Czech Credit Bureau, a.s. – Provider of commercial information
Jana Doležálková – Sales and Customer Support Business Information

RYANT, s.r.o. – IT outsourcing and supply of made-to-measure software
Štěpán Balcar – Business Development Manager

Bachl – Manufacturer and supplier of heat insulation materials
Jiří Kudlička – Director

CANON CZ s.r.o. – Supplier of printing and copying systems, computer peripherals, photo-video technology and optical equipment
Jolana Cupková

ATLAS.CZ – Leading internet portal in the Czech Republic

ANTEE, s.r.o. – Provider of complete internet services
Hana Řeháková – Sales support

Fann Retail, a.s. – Perfumery
Pavla Matoušková – Marketing coordinator
Oleksandra Lyalyk, Head of the commercial department
+420 544 529 970, obchod@amaxsro.cz