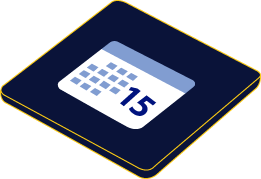 Are you interested in what working in AMAX looks like? Come and have a look! We will be happy to show you around our place of work and answer all your questions.
Open days in Brno and Hodonín every Wednesday from 3:00 p.m. to 4:00 p.m.

Current open job opportunities
ASSISTANT to commercial representative
Negotiating meetings for the commercial representative, planning time schedules for the commercial representative, communication with company owners and representatives, work on the PC and in our internal system.
I am interested in the position
CONSULTANT for internet portals
Creating marketing presentations of firms on internet portals, communication with marketing departments and company representatives, sales of priority projection presentations, work on the PC and in our internal system.
I am interested in the position
SUPERVISOR of call centre
Leading a work team, undertaking its training, recruitment and motivation, communication with clients, cooperation with the commercial department, responsibility for the running and results of the team, drawing up regular reports and leading related agendas.
I am interested in the position
What we offer
1
A guaranteed wage of 27,000 CZK (gross); 150 CZK/hour (for temporary work)
2
Average monthly wage 38,300 CZK
3
Working times according to your notion; working for 4-8 hours per day
4
Pleasant working environment in the centre of Brno and/or Hodonín
5
Financial and non-monetary rewards for the successful completion of tasks
6
After 6 months we offer you an open-ended contract
7
Luncheon vouchers, sick days, contributions to insurance...
8
Accommodation packages in a hotel near Pálava and in Bulgaria
9
A relaxation room where you can either rest of do some sport
Why choose us?

We have long-term experience in the field of telemarketing. We have already been in the market for fourteen years and in 2011 we established a branch in Hodonín.

We pay attention to fair working relationships and good conditions when working with our employees. We base them on a pleasant working environment.

We have developed our own information system which simplifies communication. You choose your own work tempo.

At the same time we bring some fun into our employees' lives. Apart from attractive free-time activities, we also hold parties and regularly compete for valuable prizes (excursions, a mobile phone).
From our candidates we require communication abilities, a pleasant voice, a user's ability to work on a PC and above all reliability and enthusiasm for work.
I AM INTERESTED IN WORKING IN AMAX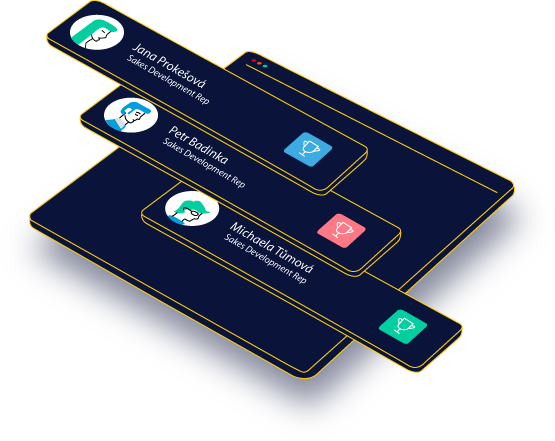 "It is easy-going work and I chose it mainly because I have three children and the working hours, which I can choose according to my needs, suit me. Because I am expecting a fourth child, my motivation is mainly financial, as I could not earn so much in a different position under such conditions. Apart from the financial rewards of my work as an operator, I also like the frequent competitions for valuable prizes. But most important, above all for me, is that I enjoy communicating with people and I don't have to take my work home."
MARTINA, telephone operator - Brno
8 years in AMAX
"I chose to work in AMAX because it suits me and I can make some extra money while I study. I can plan my shifts according to what I need. For a temporary job it is really well-paid, and I appreciate the commission system, and above all I enjoy the work. I learn a lot from it. Almost uninterrupted telephone contact with strangers gives me strength and self-confidence outside the job too."
MARTIN, telephone operator - Hodonín
Second holiday spent in AMAX (temporary worker)
"After finishing my studies at university I moved to Brno and started to look for work. The AMAX call centre was the first work opportunity that suggested itself to me. Gradually I began to deputise for my supervisor and in the process I gained practice in leading people and in team work. Then I got the opportunity to create my own team, which I have now been leading for six years. We constantly motivate operators in AMAX with various financial and non-monetary rewards and in this way we maintain a pleasantly competitive environment."
LUCIA, supervisor - Brno
10 years in AMAX
A Peep behind the Scenes
A homely working environment in the centre of Brno or Hodonín
Calm work without stress, warm-up exercises between work
Company competitions and tournaments, company parties and fun
Relaxation room, supply of drinks, breakfast